CONGRESS WEBSITE COMING SOON

Remember to save the date for the 28th Congress of the International Association of Paediatric Dentistry: IAPD Virtual 10-13 June 2021.
Keep an eye out for the congress website which will be launched soon! 
2020
THE IAPD BOARD OF DIRECTORS MAKES HISTORY!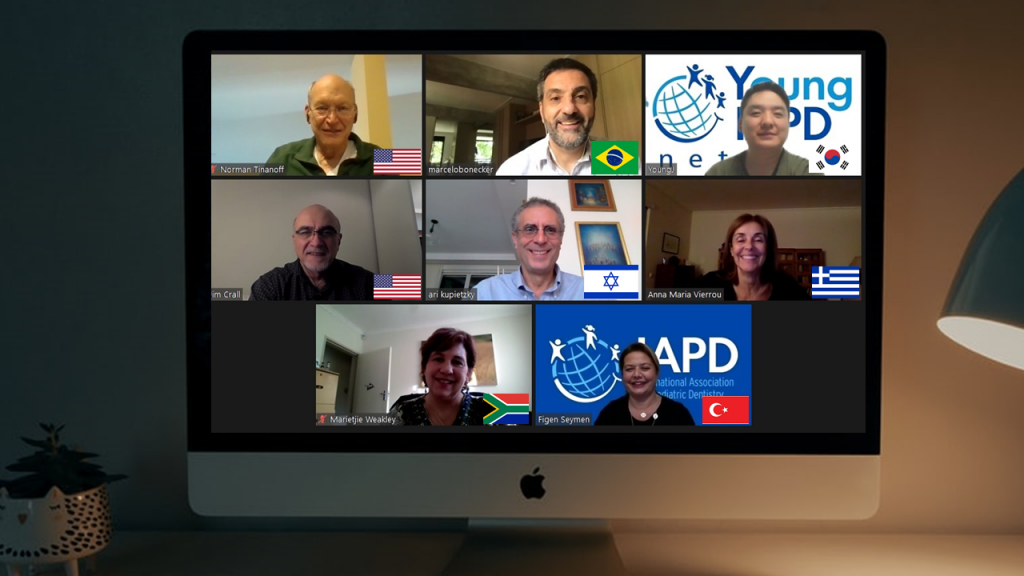 This year has been one which none of us will forget easily. We saw the outbreak of a global pandemic which halted movement between various countries and meetings and congresses could not proceed as planned. Despite the various challenges, we are pleased to say that the IAPD continued its efforts and still managed to make a difference in communities through the various virtual platforms used to keep in touch with its members, and it certainly did not slow down the hard work and dedication. 
This year marks the first time in IAPD history that the annual IAPD Board of Directors' meeting took place virtually. Even though the outbreak of Covid-19 prevented the Board from meeting in person, the Board still had an incredibly productive 3-day meeting and the important work of the association could continue.
THE IAPD'S NEW YEAR'S GIFT TO YOU
The IAPD is proud to announce that we now have 20 "Foundational Articles and Consensus Recommendations". 
The goals of these recommendations are to:(1) make the IAPD a trusted resource for evidence-based dentistry for the global pediatric community, (2) aid the membership in keeping current with clinical topics, and (3) be a resource for academic programs. These selected articles and recommendations should not be construed as standards of care or scope of practice; rather the information is intended to facilitate excellence of care for children globally. They will be updated every four years; additional recommendations may be added at the request of the IAPD Board or members.
In 2021 you will have access to all these articles in two additional languages: French and Spanish.
We hope that these Foundational Articles and Consensus Recommendations make it easier and more enjoyable in keeping up with the advances in Pediatric Dentistry.