ARE YOU READY FOR THE 28TH IAPD CONGRESS ?

The 28th Congress of the International Association of Paediatric Dentistry: IAPD Virtual 10-13 June 2021 will take place online. We look forward to bringing you an exciting online programme and creative opportunities to network while keeping safe! 

 In honour of the upcoming Congress and to support you during the pandemic, the IAPD now offers 1-year membership for a limited period of time. IAPD members can register for the Congress for only EUR 30!

With an interactive, fantastic scientific programme (lecture recordings will be available if you can't attend live), the IAPD Congress will stand out from the rest. But, there is more…
Advancing Together While Staying Apart...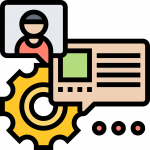 Facilitate event-wide discussions in the Community Board
Start conversations and share photos, academic discussions, interesting clinical cases, articles, and tips with other paediatric dentists.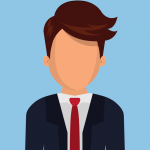 Connect, chat and gain new insights from your colleagues!
Enjoy effective networking with attendee matchmaking: Find and connect with others with common interests and backgrounds. Meet paediatric dentists from all over the world online.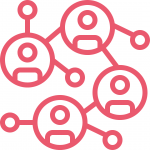 Build even stronger connections with virtual meet-ups
Create limitless virtual meet-ups for your paediatric dentistry society, your classmates, research fellows or any paediatric dentistry interest group!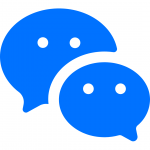 Chat one-on-one (like you might in real event hallways)
Use video or text to start instant conversations conveniently and without pressure. Meet any attendee for a quick video call to set up your in-person meeting after the pandemic!
NATIONAL MEMBER SOCIETIES' REPORTS
As usual, we requested newsletter submissions from all our national societies. Submit a short report (approximately 300 words) and send us some pictures of what happened at your society in 2020 and the first part of 2021. This could include:
•A general update on the status of your society (membership, leadership, interesting activities / courses, etc.)
•How did you handle the pandemic?
•Did you translate the infographics, attend IAPD webinars or did you make use of any other IAPD resources / internal resources from your own society/government during the pandemic?
•Virtual events (or what did you do at IAPD20 Virtual?)
•Send us pictures of 2020, PPE, your virtual meet-ups, or anything else that will remind us of what happened in 2020 in the world of paediatric dentistry.
IAPD AWARDS AT THE UPCOMING VIRTUAL CONGRESS
Stand out from the crowd and apply for an IAPD Award! 
The following Awards will be presented at the 28th Congress of the IAPD
(virtual!):
Award applications close on  31 March 2021.