In Memory of Prof. Anna-Lena Hallonsten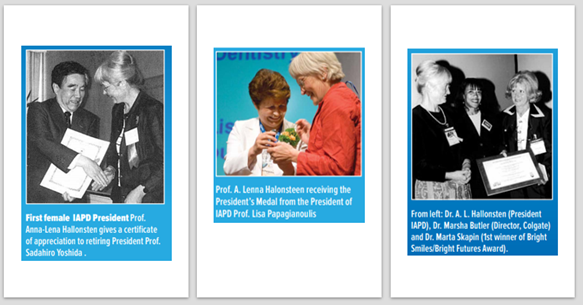 It is with a heavy heart that the International Association of Paediatric Dentistry (IAPD) share the news of Prof. Anna-Lena Hallonsten's passing. Prof. Hallonsten became the IAPD's 14th President (and first female president) in 1995 and she was an IAPD Honorary Member since 2007.
She qualified in 1967 from Malmö Dental School, Sweden and did her post‐graduate training at Eastman Dental Institutes in Stockholm and Rochester, USA. From 1975 to 1995, she was senior consultant at the post‐graduate paedodontic programme in Jönköping, Sweden, and associate director of the municipal paedodontic service in Copenhagen.
Prof. Hallonsten  was a prominent figure at the IAPD and to commend her contributions to the association, a Presidents' Medal was awarded to her in 2007.
IAPD on behalf of all its members across the globe extend its heartfelt condolences to Prof. Hallonsten's loved ones.