See you in
Rome
in November 2022!
The IAPD 2nd Global Summit will take place on 11-13 November 2022 in Rome, Italy and is organised in collaboration with the Italian Society of Paediatric Dentistry (SIOI).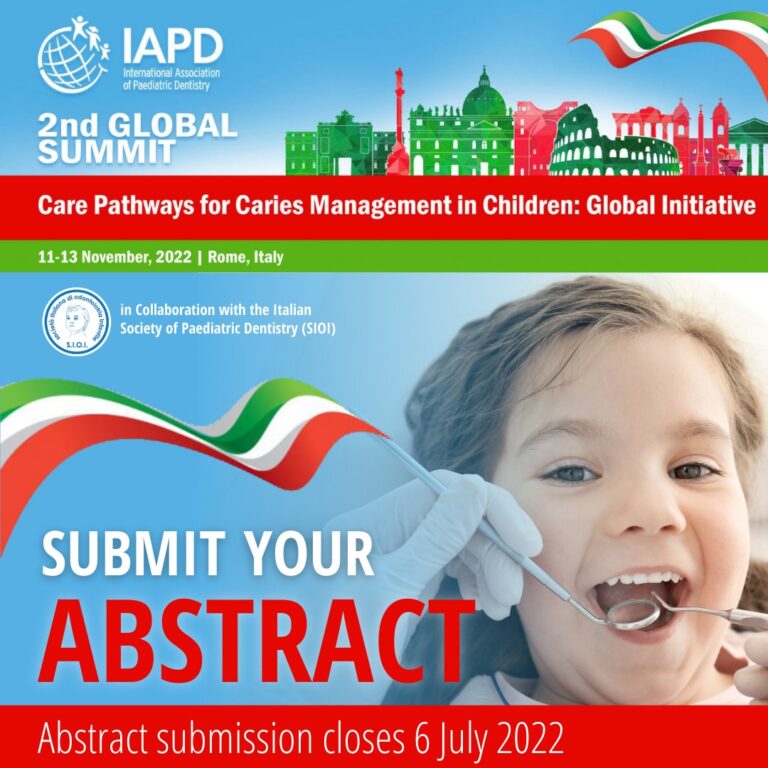 Play your part in life-changing paediatric dentistry. Submit your research abstract today and you can be a presenter (e-poster presentation) in Rome, Italy. The 2nd Global Summit of IAPD calls for fresh, innovative ways to continue and expand our profession.
Accepted abstracts will be published in the European Journal of Paediatric Dentistry!
Abstract submission closes on 6 July 2022.
If you are an IAPD member from a Developing Country (as per the World Bank) and you are planning to submit a research essay and abstract for poster presentation at the Global Summit, you may be eligible to apply for the JSPD Award!
Two Travel Awards will be presented by IAPD at the 2nd Global Summit in Rome, Italy. Funding for the Awards comes from the fund established by the Japanese Society of Pediatric Dentistry (JSPD).
AAPD 2022: Where the Tooth Fairies Earn Their Wings (26-29 May 2022)  marked  the American Academy of Pediatric Dentistry's 75th Anniversary. It was the first time since the onset of the pandemic that Paediatric Dentists could get together for this annual event at the San Diego Convention Centre, USA. Many of IAPD's prominent leaders and members joined the meeting.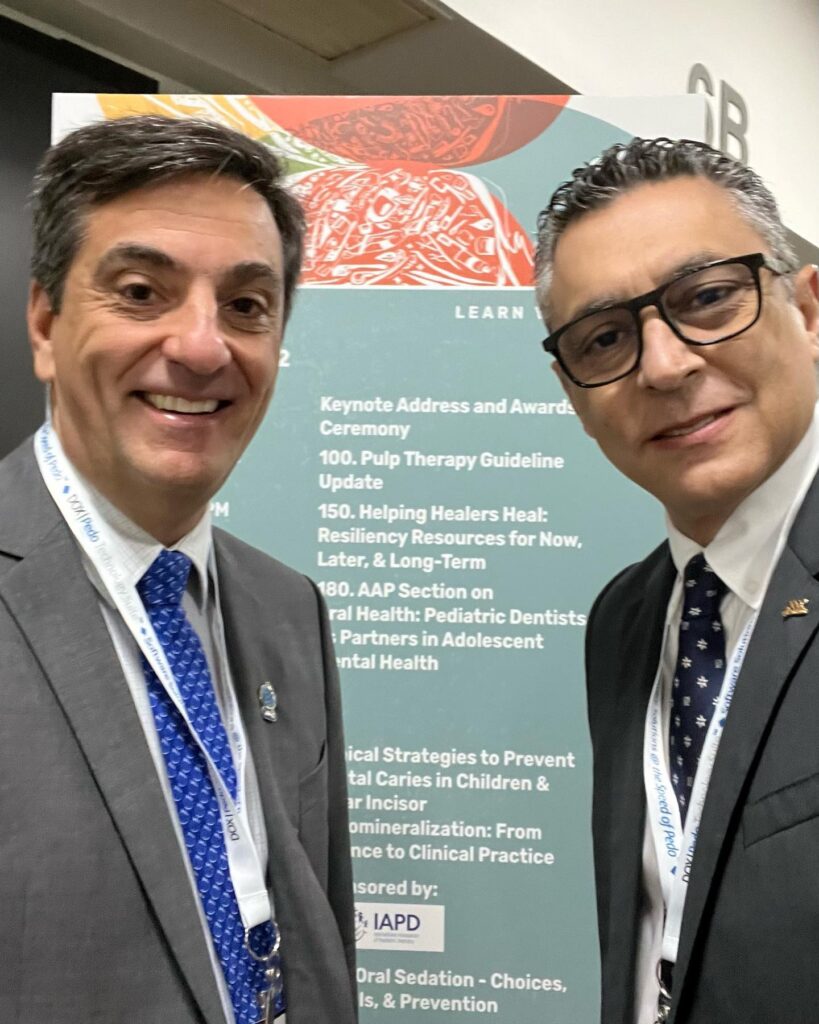 IAPD Symposium on 28 May 2022
The IAPD Symposium: Clinical Strategies to Prevent Dental Caries in Children & Molar Incisor Hypomineralization: From Science to Clinical Practice featured speakers Jorge F. Casian and Marcelo Bönecker. In 2019, the first IAPD session took place an annual AAPD meeting in Chicago. The collaboration continues and we look forward to the AAPD Symposium at the 29th Congress of the IAPD in Maastricht, the Netherlands in 2023!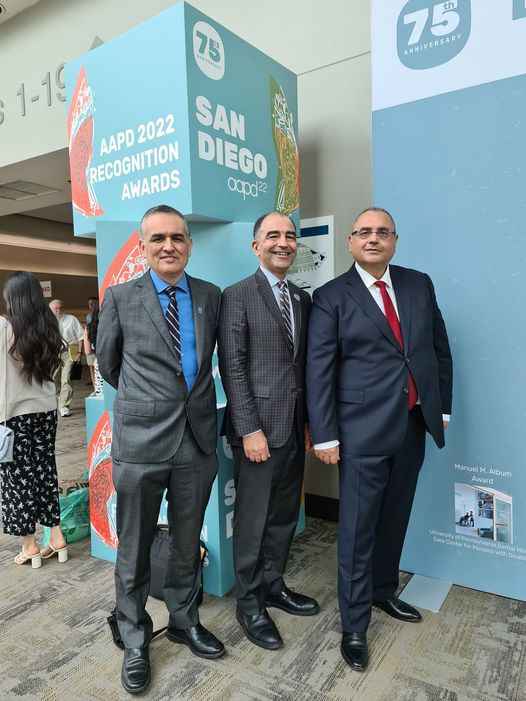 The presidents of 3 major Paediatric Dentistry Organisations, Jorge Castillo (IAPD), Amr Moursi (AAPD) and Elias Berdouses (EAPD) had the opportunity to meet in San Diego and pledged to join forces for the benefit of Children's Oral Health and Paediatric Dentistry. We look forward to continuing these meetings of major regional leaders and think tanks in Paediatric Dentistry in Maastricht 2023 at the Global Leaders Forum, which was established at the IAPD Congress in 2017 in Santiago, Chile.

IAPD Leaders Seize Every Moment to Work...
IAPD's hard-working leaders never rest. Our President, Past President, Secretary General and Science Committee Chair took the opportunity to work on IAPD initiatives. With current and new projects like the IAPD Fellowship and the upcoming IAPD 2nd Global Summit, there is plenty to do! We are privileged to have great, diligent leaders on board.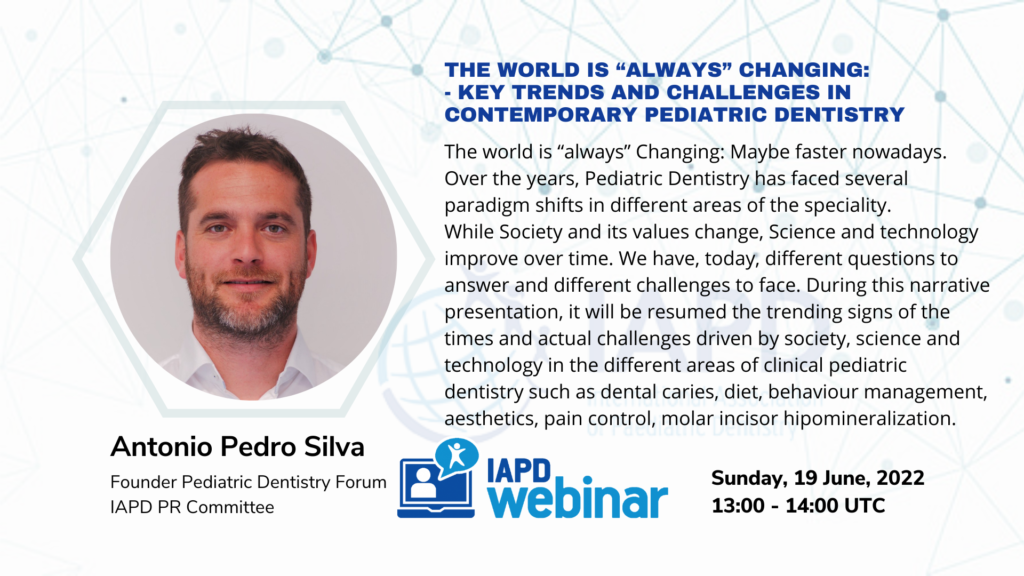 IAPD Extends a heartfelt thank you to Colgate for it's continued support of IAPD IAPD Educational activities promoting oral health.