IAPD 2023 | 3 Weeks To Go
Only one day left to register for the Regular fee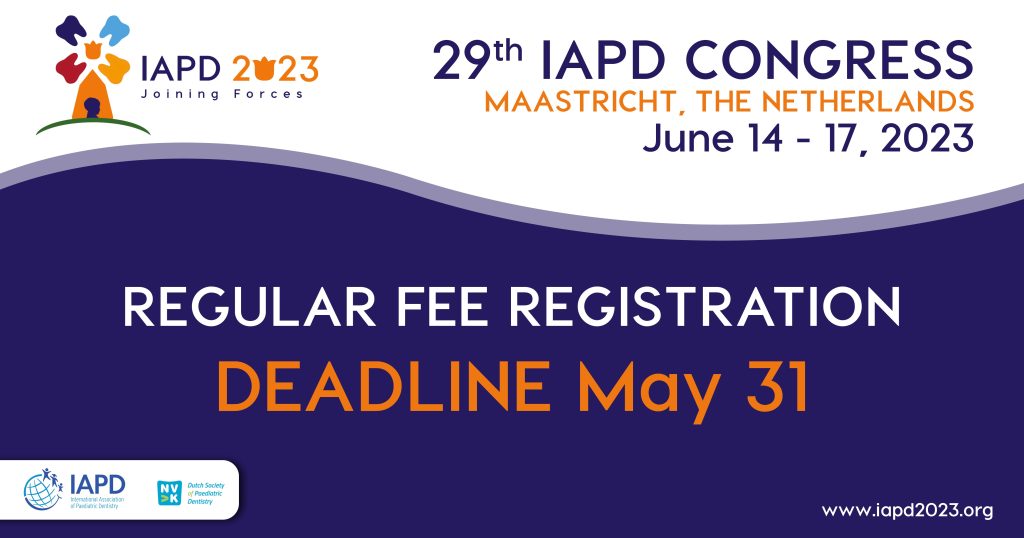 Join us at the highly anticipated 29th IAPD Congress, a groundbreaking event set to take place in Maastricht from June 14-17. Prepare to immerse yourself in the epicenter of the Paediatric Dental Universe, where renowned experts and enthusiasts will gather to share their insights and advancements.
With an overwhelming response already, boasting over 1200 participants from more than 70 countries, we eagerly anticipate an exceptional and fruitful congress!
Haven't secured your spot yet? Act swiftly and register now to avoid missing out on this exceptional opportunity. Remember, our regular fee deadline is rapidly approaching on May 31, at precisely 23:59 hours, CEST.
We look forward to welcoming you to the 29th IAPD Congress and ensuring an unforgettable experience for all participants.
The Venue, Location & More
IAPD 2023 will be organized at the Maastricht Exhibition and Conference Center (MECC). The renovation of the conference centre was completed last June (2022) after undergoing a major upgrade and expansion. MECC Maastricht's brand-new conference centre has won the top national award for Best Conference Location for 2021.
Start Planning Your Congress Days
Prepare for an exceptional congress experience with our meticulously crafted program! The main program will include several plenary sessions on: 
How we can join forces in prevention and behavior change

Caries management

Fighting the battle on sugars

Multidisciplinary care of oral anomalies in children

Tackling oral health inequalities

And more…
The program offers 15 meticulously designed symposia, organized into parallel sessions of three, providing attendees with a wide array of captivating topics to explore. Delve into the significant impact of parenting and family factors on preventing childhood dental caries, engage in thought-provoking discussions on ethical considerations within the field of paediatric dentistry, and gain invaluable insights into diverse public health strategies from around the world, all with the common objective of improving children's oral health.
Additionally, don't miss the Pre-congress Courses on Wednesday, June 14. These exclusive sessions provide an unparalleled opportunity to delve deeper into specific areas of (paediatric) dentistry, enabling participants to broaden their expertise and expand their knowledge base.
Prepare yourself for an enriching and unforgettable journey at the 29th IAPD Congress, where knowledge, innovation, and collaboration converge to shape the future of paediatric dental care.
Young IAPD Network Balloon Folding Workshop: Join us for an afternoon of fun, learning, and networking!

We are excited to invite you to the Young IAPD Networking session and balloon folding workshop at the 29th Congress of IAPD! This exclusive 90-minute event is tailored specifically for junior paediatric dentists who are IAPD members and have been practicing for up to 7 years. 
The highlight of the afternoon will be a captivating 90-minute balloon folding workshop led by Sandra from Blooney's Balloon School. You'll have the chance to learn the art of balloon folding while enjoying delicious snacks and mingling with like-minded professionals.
To participate in this session, you must be an IAPD Member eligible to join the Young IAPD Network (in practice for up to 7-years) and you should be registered for the upcoming congress in Maastricht. Read more about Young IAPD here: https://iapdworld.org/national-member-societies/young-iapd/
Date: Thursday, June 15, 2023, at the 29th Congress of the IAPD
Time: 4:00 PM – 5:30 PM
Venue: MECC Maastricht, Duboisdomein 5a, 6229 GT Maastricht, the Netherlands
Room: 0.14 Singapore
How Do I Sign Up for the Workshop?
If you meet the criteria, please log in to your IAPD profile and sign up for the workshop in the member-only area. Follow the link to sign in now. 
Spaces are limited, so don't miss out on this wonderful opportunity!
We look forward to welcoming you to the Young IAPD Session and sharing an evening of knowledge, laughter, and creativity. See you there!
National-Member Societies Can Now Request Endorsed Copies of the IAPD Consensus Recommendations (2022)
IAPD offers to provide a customized edition with your association logo to those National Member Societies who would like to provide to their members an endorsed copy of the IAPD Consensus Recommendations.
We invite all our National Member Societies to request an endorsed copy of the IAPD Consensus Recommendations.
Should you request a copy, please complete this form and upload a high-resolution version of your society's logo to be added to the documents, we will send them back to you to add to your website as a resource.
In order to receive your endorsed copy, please note that your society needs to be in good standing, membership fees should be paid in full. Should you have any questions please contact the secretariat at [email protected]
These selected articles and recommendations should not be construed as standards of care or scope of practice; rather the information is intended to facilitate excellence of care for children globally.
Upcoming IAPD National-Member Society Events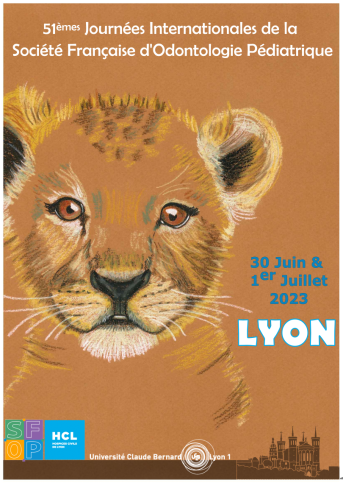 30 June - 1 July 2023 French Society of Paediatric Dentistry (SFOP) Language: French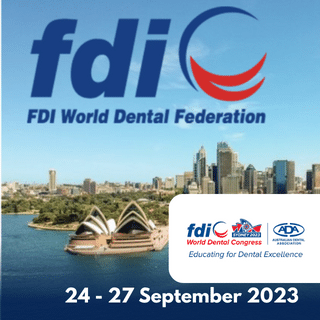 24 - 27 September 2023
FDI & Australian Dental Association
Language: English
The World Dental Congress (WDC) is a flagship event for FDI, strengthening ties and fostering collaboration within the global oral health community.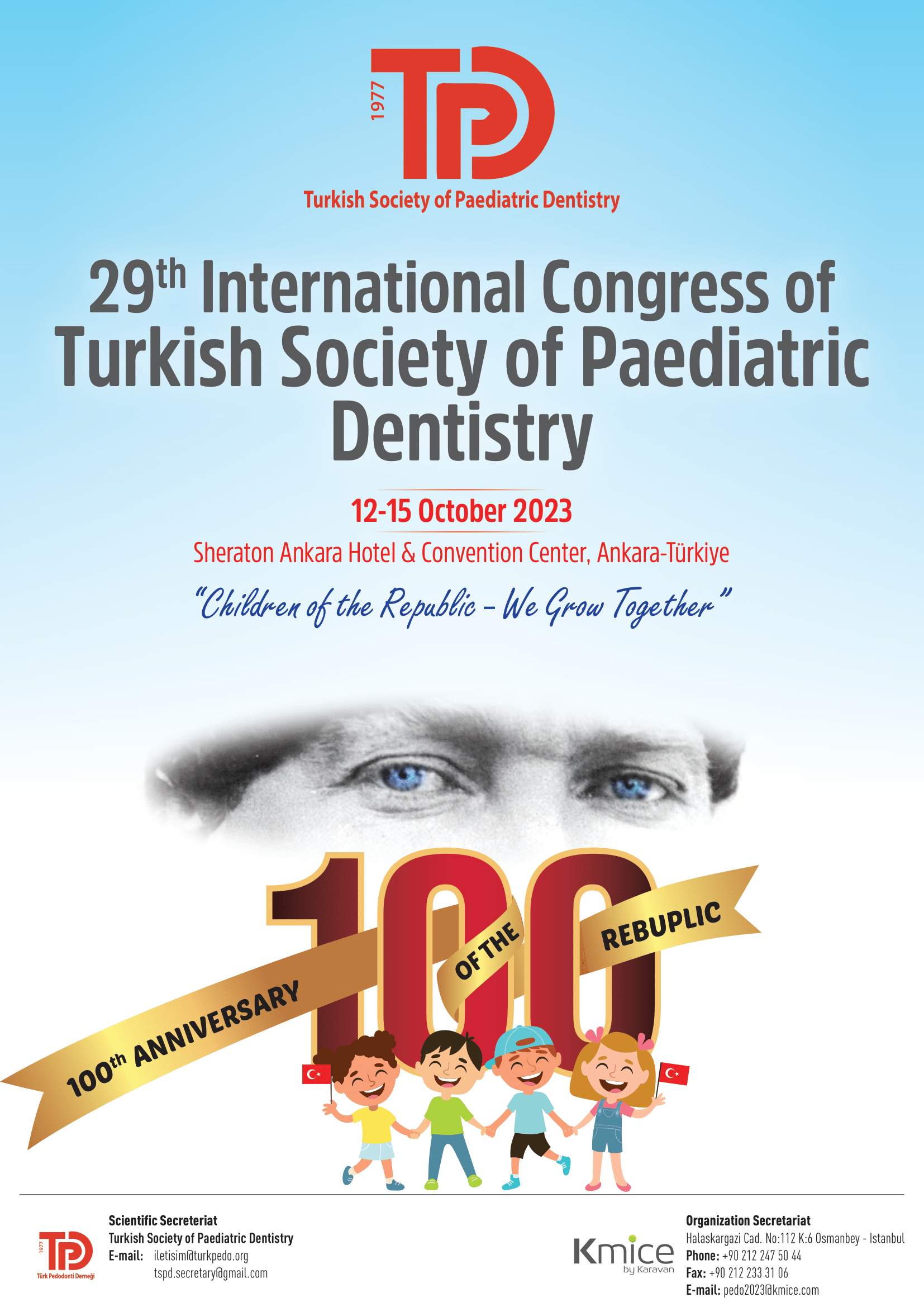 29th International Congress of Turkish Society of Paediatric Dentistry | Sheraton Ankara Hotel & Conference Center, Ankara-Türkiye
12-15 October 2023
Turkish of Paediatric Dentistry
Language: English
Children of the Republic - We Grow Together
18-21 October 2023
Mexican Academy of Paediatric Dentistry
Language: English
Key Speakers: Dr John Featherstone (EUA), Dr Ahmed Shawky (EGYPT), Dr Yasmi O´Crystal (EUA), Dr Monty Duggal (INDIA-UK). Dr Paulo Nelson (BRAZIL) and Dr Sophie Doméjean (France)