IAPD Annual Newsletter - Now Available
Young IAPD: Call to Be Part of the Network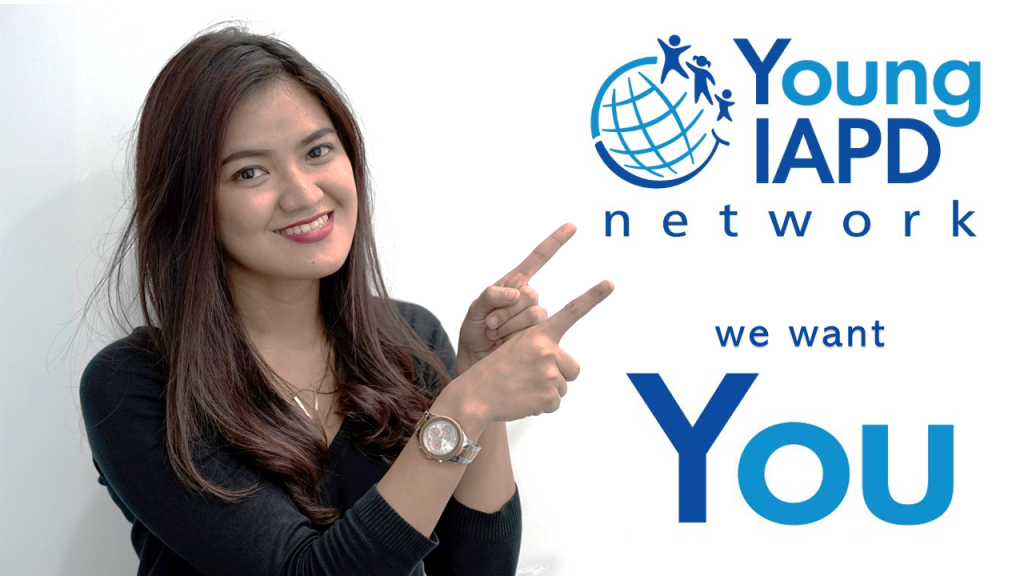 Be Part of the Change that You Want to See in the World of Dentistry!
Are you a frantic paediatric dentistry enthusiast in the first 7 years of practice?

Are you a postgraduate paediatric dentistry student looking to network and be involved in new initiatives in your field?

Ready to make a difference in the world?
We want you as part of the YIAPD Network!
Our network aims to engage young paediatric dentists and postgraduate paediatric dentistry students to develop relationships, learning opportunities, networking channels and much more!
Please submit your CV for review at [email protected] or contact us for more information.
IAPD 2nd Global Summit is Postponed
The IAPD Board of Directors has announced the postponement of the IAPD 2nd Global Summit, Global Pathway to Evidence-Based Dental Caries Management in Children, which was set to take place from 6-8 November 2020 in Taipei, Taiwan.
With the global pandemic still accelerating in several areas of the world, this decision was made with the safety of participants and our global communities firmly in mind. The new date for the event is likely to be early in 2022. We will provide an update as soon as a new date has been confirmed. If you have any questions or concerns, please contact the IAPD Secretariat at [email protected].
Register Now for the Next IAPD Webinar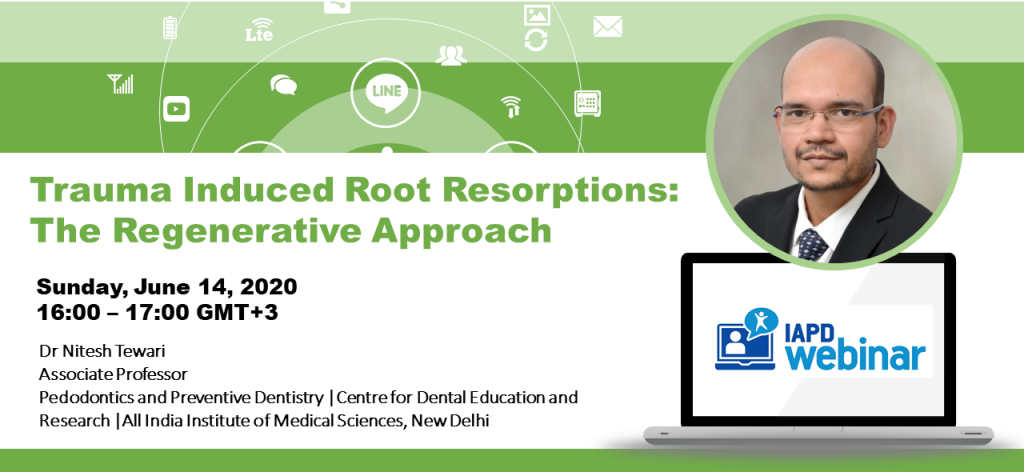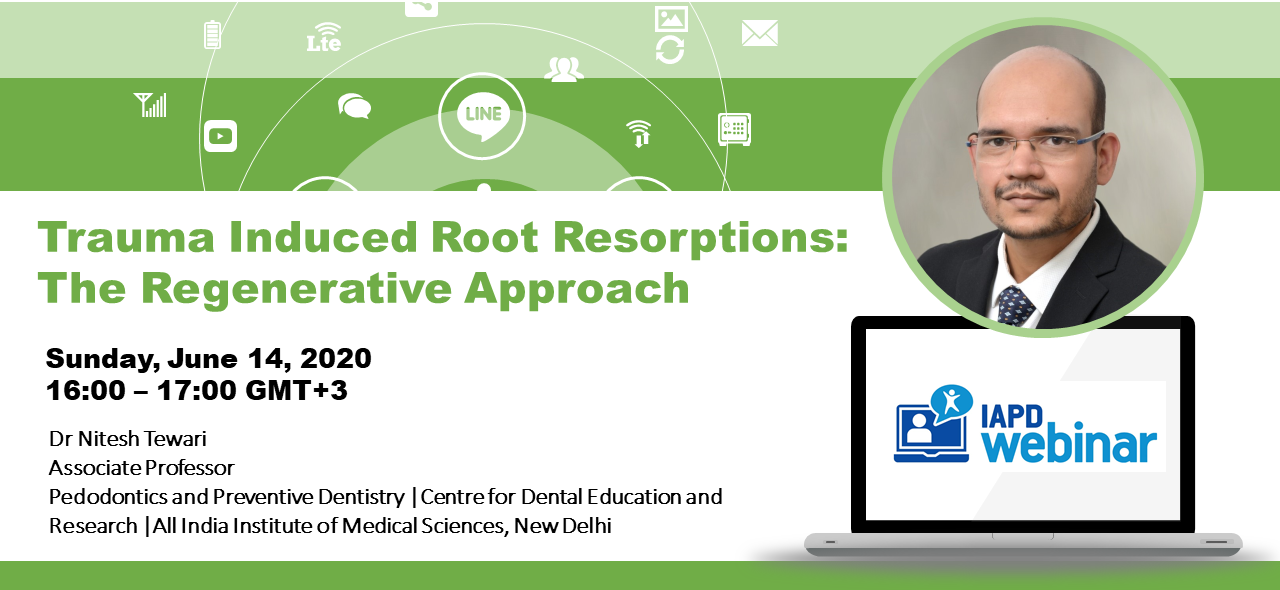 Topic:
Trauma Induced Root Resorptions: The Regenerative Approach
Presenter: Nitesh Tewari
IAPD Members only!
We Hope that You Are Enjoying the New Website
Our new website has been developed to showcase our strengths and reflect our mission: to promote the best practice of paediatric dentistry in the world. The new website is updated and designed to be responsive (mobile-friendly) to provide better surfing experience on all platforms. The new system promised to promote effective administration, efficient membership management and allow better statistical tracking, reports and analytics.
We are continuously working to fix any bugs on our website and welcome your feedback to help us improve. If you have any thoughts/suggestions, we would really appreciate hearing from you at [email protected].