Paediatric Periodontal Diseases - An Update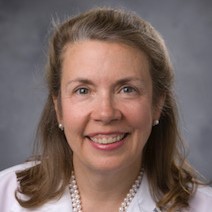 Dr. Martha Ann Keels received her dental degree from the University of North Carolina, Chapel Hill. She was the recipient of the NIH Dentist-Scientist Award, which funded specialty training in Pediatric Dentistry and PhD training in Epidemiology at the University of North Carolina. Subsequently, she established the Pediatric Dental program at Duke University and served as the Division Chief of Pediatric Dentistry at Duke Children's Hospital for 25 years. She is board certified in pediatric dentistry and has served on the American Board of Pediatric Dentistry Examination Committee.
Dr. Keels holds Fellowships in the American Academy of Pediatric Dentistry, American College of Dentists the International College of Dentists and the Pierre Fauchard Academy.  As a dental student, she was elected to membership in OKU Honor Dental Fraternity.  She has served as president of the North Carolina Academy of Pediatric Dentistry; on the editorial board of Pediatric Dentistry; and on the Council for Clinical Affairs and the Council of Scientific Affairs for the American Academy of Pediatric Dentistry.  She was chair of the Section on Oral Health within the American Academy of Pediatrics. She is presently on the ADA Council of Scientific Affairs and the Science Committee of IAPD.
She received NIH funding for an epidemiological study of fluoridation and is currently funded by the NIH assessing caries risk factor analysis and undiagnosed genetic diseases.  She continues to study dental acid erosion and dental care for children with special health care needs.
Disclaimer
The views presented in these webinars do not necessarily represent the IAPD's position or recommendation.