The two day workshop was held in Nairobi and organised by the Kenya Association of Paediatric Dentists in partnership with I.A.P.D and the Department of Paediatric Dentistry, University of Nairobi. The lead faculty was Dr Ari Kupietzky from the IAPD. There were 30 participants who included lecturers and tutorial fellows from the two dental schools in Kenya, Paediatric dentists from the Kenyatta National Hospital and regional Public Hospitals who supervise dental interns. Additionally graduate students also attended the workshop.
Some of the topics covered included non-pharmacologic and pharmacologic behaviour management techniques, local anaesthesia and the child-patient and complex restorative techniques. There were two presentations from local faculty on the teaching of Paediatric dentistry in Kenya, both at Undergraduate and Graduate level. Further, there were discussions between the faculty and participants with both sharing experiences on how to improve provision of clinical and teaching services. 
A highlight of the workshop was the hands-on session was the restoration of primary teeth: on use of stainless steel crowns and and strip crowns for anterior teeth. The participants were able to practice what was learnt from the lectures on phantom heads and receive feedback from colleagues and the lead faculty. The two teaching Universities also exchanged their respective teaching curriculum for Paediatric Dentistry in their undergraduate and graduate programmes.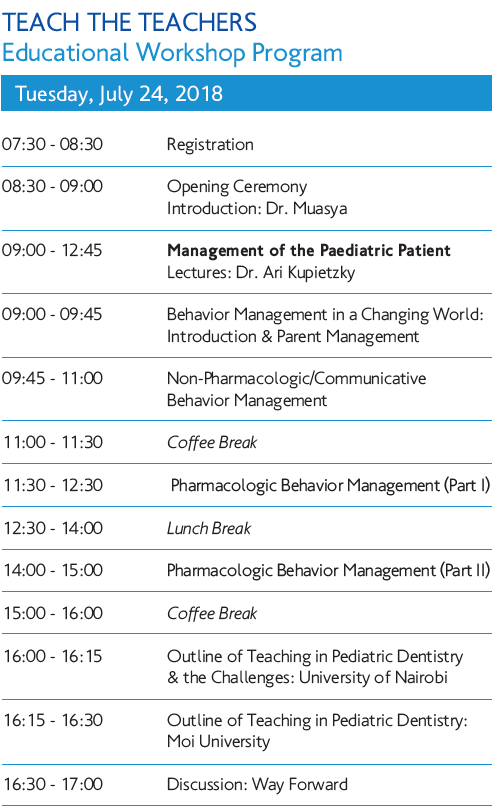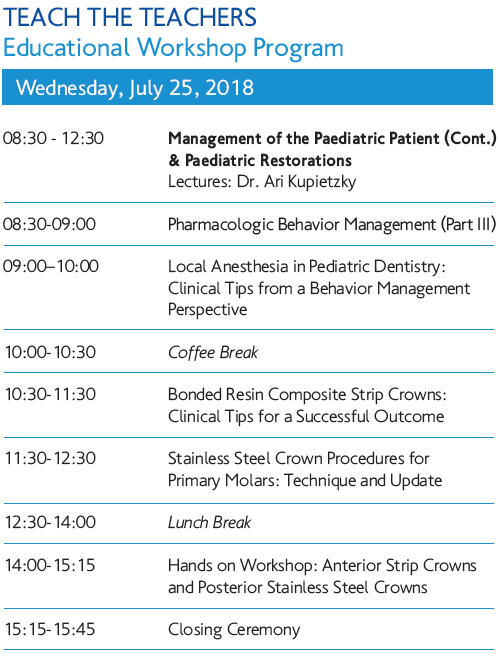 A Heartfelt Thank You to our Generous Sponsors:
I would like to sincerely thank KAPD officials and Dr Ari for a great workshop... all my colleagues and I had a great time.
Great workshop, great team. Learnt a lot, thank you
Great workshop... I am impressed how well-attended it was & the good work that went into the organization.
Kudos KAPD committee. Well-organised. I will do it again and again!
You guys set the bar high! 🙂