Present Your Abstract in Rome
Abstract Submission Extended to
15 August 2022!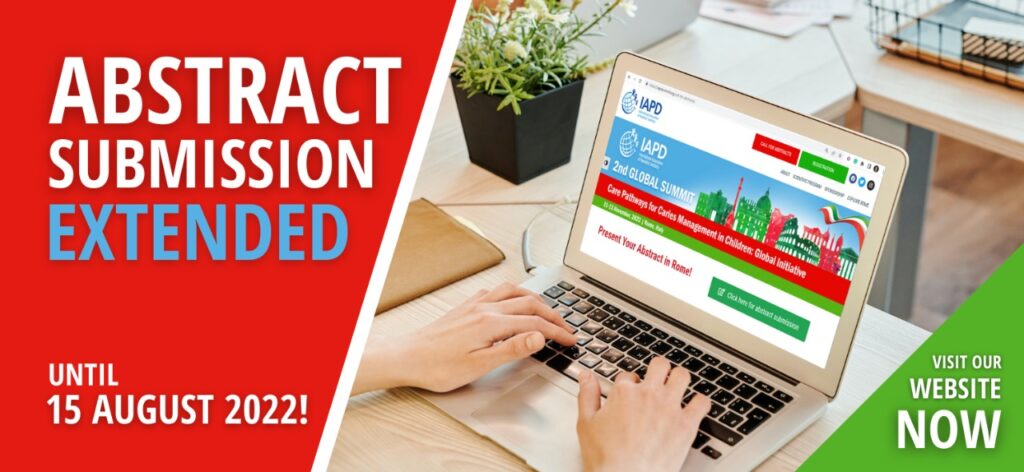 The 2nd IAPD Global Summit calls for fresh, innovative ways to continue and expand our profession. Your research and work can help colleagues from around the world find solutions to challenges they experience each day.
Why submit an abstract for the IAPD Global Summit in Rome?
Get exposure on our international platform that is targeted at people who will benefit from your research.
Get feedback and insights from experts.
Have your abstract published in the European Journal of Paediatric Dentistry's e-publication.
Attending the 2nd IAPD Global Summit allows you to network with colleagues and build working relationships that can advance your career and gives you the opportunity to connect with industry product and service providers so that you can learn more about the latest developments in the field.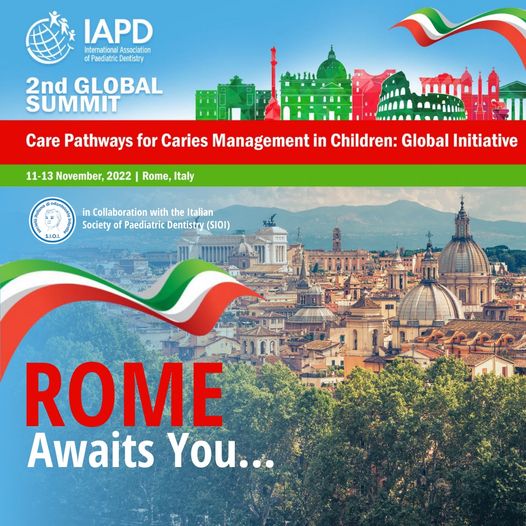 Rome, Italy
IAPD 2nd Global Summit
11-13 NOVEMBER 2022
Pathways for Caries Management of Children-Global Initiative
Highly acclaimed speakers from across the globe will participate in the IAPD 2nd Global Summit in Rome, Italy. Accepted abstracts will be published in the European Journal of Paediatric Dentistry! 
(in collaboration with the Italian Society of Paediatric Dentistry – SIOI)
2022 Consensus Recommendations, Coming Soon...
Over the course of the last 12 months, the IAPD Science Committee has worked on adapting the IAPD Consensus Recommendations by means of several sets of surveys, distributed globally. The latest draft includes Quality of Evidence indicators and now Global Percent Agreement.
As these resources develop and mature, they should lead to more uniform evidence-based oral health care worldwide by giving students and practitioners access to current science.
The goal is to produce a document that will be published on the IAPD website in English, Spanish and French.
Watch this space for the final version of the 2022 Consensus Recommendations. This resource is available for free, to all paediatric dentists with the objective of achieving the IAPD's on going goal of being the global voice in children's oral health.
25 years of Bright Smiles, Bright Futures Award Winners 1997 - 2021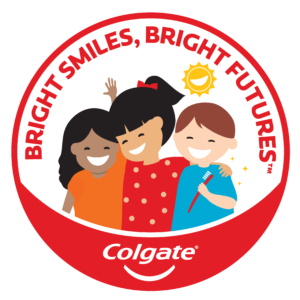 The award is presented on alternate years at the IAPD Congress for the best preventive oral health community program serving children.
The value of the Prize is 2000 US Dollars (two thousand dollars). In addition, there will be two runners up prizes of 500 US dollars (five hundred dollars) each.
This award is proudly sponsored by Colgate
Colgate believes that every child and their family have a right to a lifetime of healthy smiles. That's why we're championing a brighter future for 2 billion children and their families as we work to improve the health, education, and wellbeing in the U.S. and around the world. I would like to thank the IAPD for the opportunity to partner on such an important award program – the IAPD-Colgate Bright Smiles, Bright Futures' Award. This award program was established in 1997 to recognize those initiatives that help improve BSBF Logo over the years the oral health habits of children with the purpose of stimulating the development of innovative programs worldwide and facilitating information sharing and transfer. The mission of the IAPD closely aligns with Colgate's goals to partner with government, the profession, and the community to support the health and well-being of children in communities where we do business. Colgate's Bright Smiles, Bright Futures initiative (since 1991) is an important example of Colgate's commitment to this effort, where we have reached over 1 billion children and their families in over 80 countries with health promotion, oral health education and dental treatment in some countries for the most underserved. As such, we are pleased to have the opportunity to acknowledge other oral health programs, submitted by IAPD members to participate in the IAPD-Colgate BSBF Award over the course of the last 25 years. Eligibility for the award was extended to existing and newly created programs in any academic, clinical, or community based setting serving children such as school, health, or community centers. Programs were judged on impact, educational materials and presentation. Together we can promote lifelong learning opportunities and create a world of bright smiles and even brighter futures.
National Member Society | NEWS
Submit Your Events to Feature on The IAPD Website
Did you know that National Member Society events can be seen on the IAPD's website? 
Click here, to access National-Member Society Events.
Publish your society's upcoming events on the IAPD website.
Please email all relevant graphics and information to [email protected] (Loraine Lugasi or Lesley Jennings).

The Kenya Association of Paediatric Dentists hosted a webinar with IAPD secretary general, Dr Ari Kupietzky as the speaker. The title of the presentation was THE KEEPER OF TH MEANING AND THE ERA OF EVIDENCE BASED DENTISTRY.
It is a honor to contribute to the events of our National Society Members. This collaboration brings us closer to our goal of being the global voice of childen's oral health.
Now with 78 National Society Members, our global reach is wider and we look forward to sharing more news from across the globe.
Are You Ready for Upcoming IAPD Events?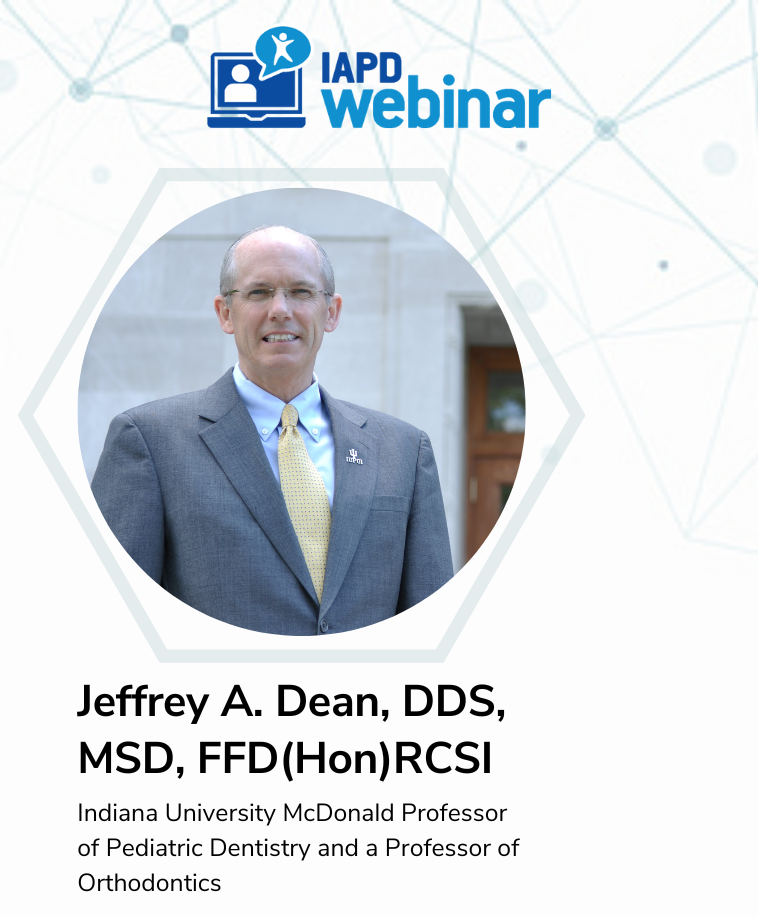 21 August 2022 | 15:00-16:00 UTC
Join us for a presentation by Jeffrey A. Dean (Indiana University McDonald Professor of Pediatric Dentistry and a Professor of Orthodontics) on The Curious Preformed Primary Posterior Crown: Past, Current and Future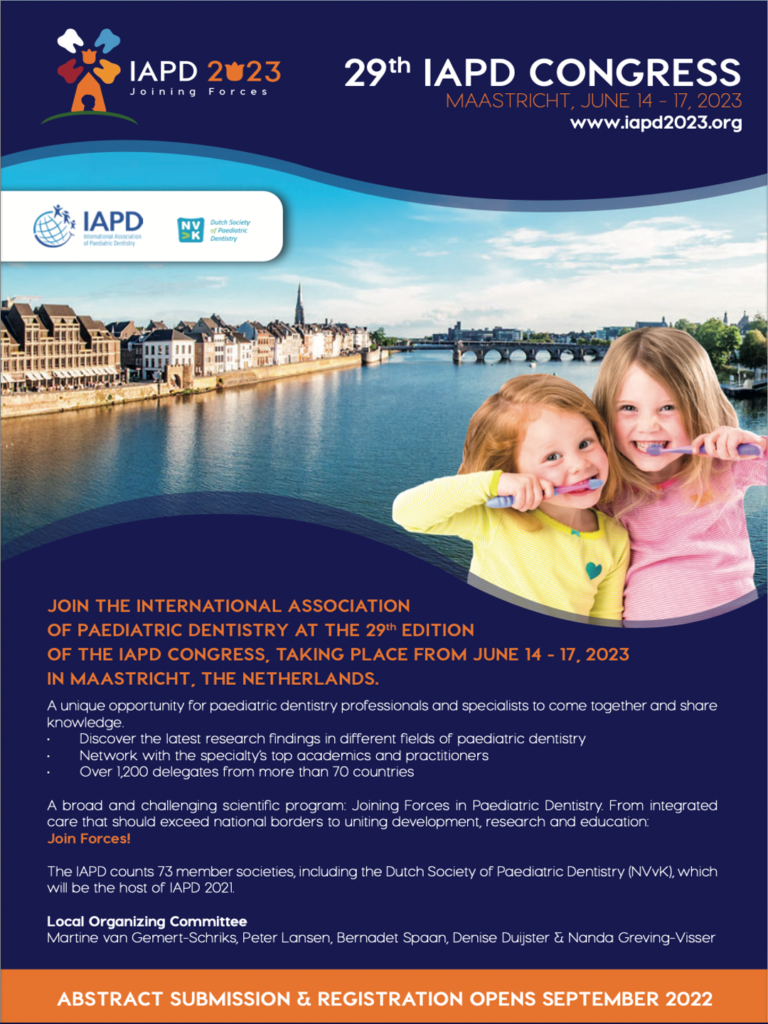 Maastricht, the Netherlands
29th IAPD Congress
14-17 June 2023
Joining Forces in Paediatric Dentistry 
The Organising committee of the Congress is
preparing
an exciting main program including several plenary sessions on how we can join forces in:
Prevention and behavior change
Caries management
Fighting the battle on sugars
Multidisciplinary care of oral anomalies in children 
And tackling oral health inequalities
(organised by the Dutch Society of Paediatric Dentistry – NVVK)