The IAPD's Annual Newsletter is Here!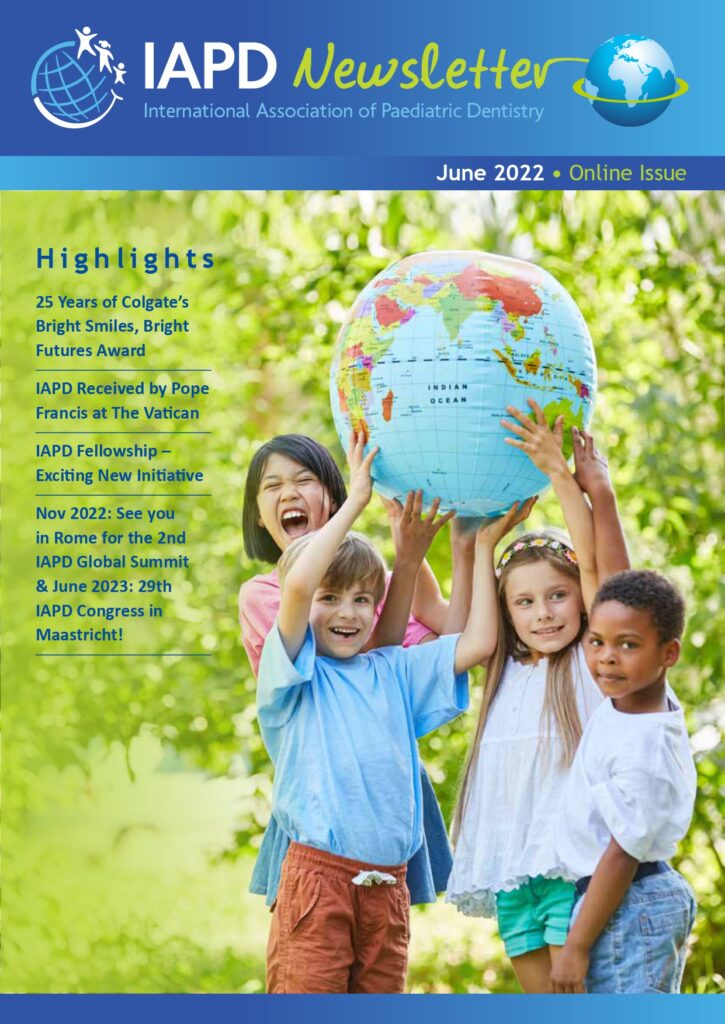 The IAPD Annual Newsletter 2022 is now available online for your reading pleasure!
Enjoy a trip through memory lane and revisit the Colgate Bright Smiles, Bright Futures Award winners since 1997. We invite you to read news from around the world with reports from our National-Member Societies. May their innovations in 2021/2022 invigorate and inspire you.
Join IAPD or Update Your Profile Today
The IAPD Global Summit abstract submission deadline is around the corner! Join IAPD today or update your profile to make sure that you are ready for the event.
The recent IAPD website maintenance and upgrades are complete, so you can join IAPD now or renew your membership.
If you are a current member, please ensure to update you profile as accurately as possible in order to guarantee that you receive your journal shipment and official IAPD communication.
Should you have any questions or need assistance, please contact the IAPD secretariat via email: [email protected].
Abstract Submission Deadline:
01 August 2022
Are You Ready for Upcoming IAPD Events?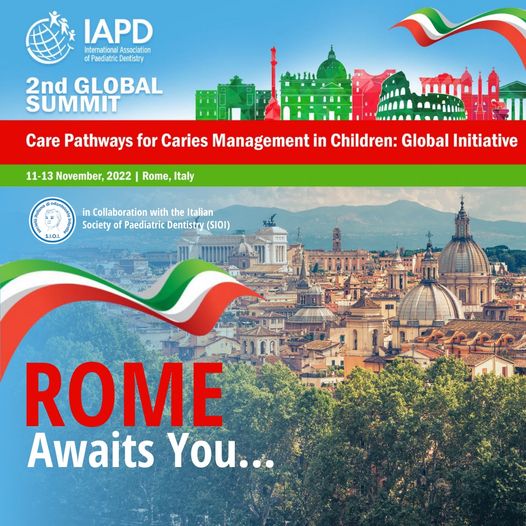 Rome, Italy
IAPD 2nd Global Summit
11-13 NOVEMBER 2022
Pathways for Caries Management of Children-Global Initiative
Highly acclaimed speakers from across the globe will participate in the IAPD 2nd Global Summit in Rome, Italy. Accepted abstracts will be published in the European Journal of Paediatric Dentistry! 
(in collaboration with the Italian Society of Paediatric Dentistry – SIOI)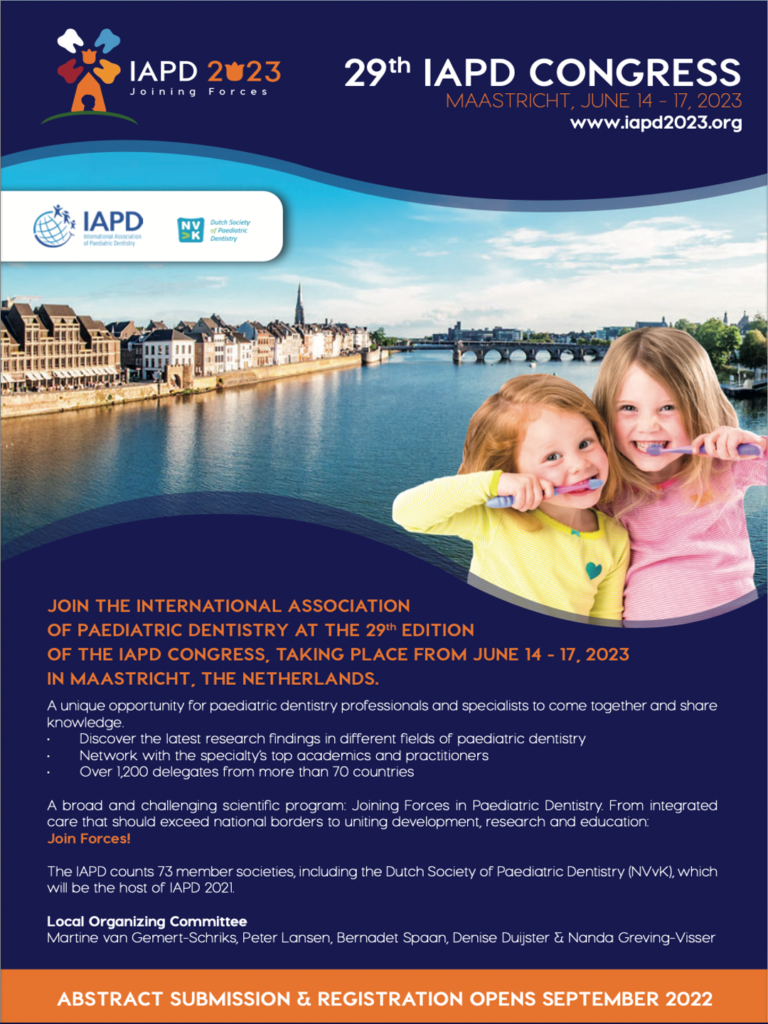 Maastricht, the Netherlands
29th IAPD Congress
14-17 June 2023
Joining Forces in Paediatric Dentistry 
The Organising committee of the Congress is
preparing
an exciting main program including several plenary sessions on how we can join forces in:
Prevention and behavior change
Caries management
Fighting the battle on sugars
Multidisciplinary care of oral anomalies in children 
And tackling oral health inequalities
(organised by the Dutch Society of Paediatric Dentistry – NVVK)
17 July 2022 | 13:00-14:00 UTC
Join us for a presentation by  Jane  Soxman (Diplomate, American Board of Paediatric Dentistry) on Ectopic Eruption and Impaction of Permanent Maxillary Canines and
Pre-eruptive Intracoronal Resorption.