November/December 2022 e-News
2nd IAPD Summit, a great Success!
Thank You for Joining Us in Rome
Our 2nd IAPD Summit has been a great success, attracting over 360 delegates from 57 countries who gathered in Rome for a 3 day amazing scientific event. Apart from the exceptional program it was great to meet again after 3 years of separation due to the pandemic.
On behalf of the IAPD we wish to thank each delegate who traveled from all corners of the world and attended the Summit. In addition we extend our great appreciation to each and every one of our stakeholders, partners and sponsors.
We warmly thank the Italian Society of Paediatric Dentistry (SIOI) and especially the president Domenico Tripodi and the past president Gianmaria Ferrazzano for partnering with us to bring the 2nd Summit to Rome in such short notice!
Special gratitude goes to all our sponsors for their support in this important endeavour.
Some important conclusions of the meeting are:
We really can make a difference with our follow up work – by continuing to promote "oral health", instead of "dental surgery".
We are sure that in the future all children in the world will benefit from dentists that provide "health care that includes the mouth" instead of "examining and fixing teeth"

JSPD Travel Award Winner 2023​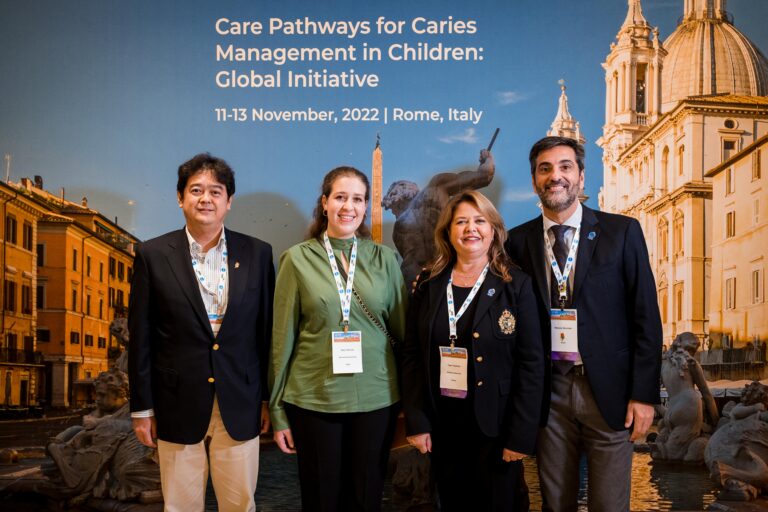 Heartfelt gratitude to the Japanese Society of Pediatric Dentistry (JSPD) and warmest congratulations to Nour Ammar, the recipient of the prestigious JSPD Travel Award 2022, presented to her during the IAPD 2nd Global Summit in Rome, Italy.
The Award is aimed at researchers in pediatric dentistry requesting to present their work and gain insight from their peers in the field. The Award facilitates their attendance at the IAPD Global Summit Meeting.
Networking Meeting for IAPD National Member Societies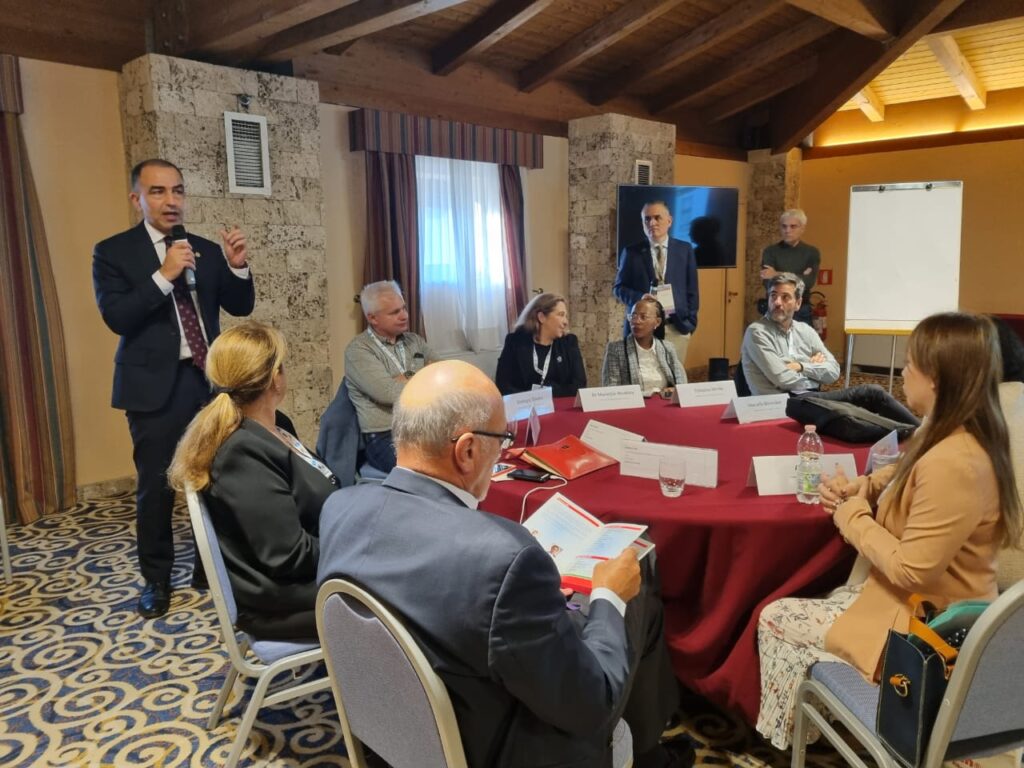 Our second networking meeting was held on Thursday, and was attended by representatives of 35 national member societies. It was a wonderful meeting where we had a chance to discuss several topics in a friendly and cozy atmosphere.
Some of the topics discussed were:
SDF
IAPD Fellowship
Is Paediatric Dentistry recognized in your country? 80.6% – Yes | 19.4% – No
Several opinions were voiced and fruitful discussions followed. We hope this type of meeting is useful for our national member societies, and we reassure our members that we are always there for them.
Children and Laura the dentist explain all about Silver Diamine Fluoride
During the IAPD 2nd Global Summit this wonderful video was shared by the British Society of Paediatric Dentistry.
The LOC of the 29th IAPD Congress in Maastricht is preparing a great event!
Our hosts of the 29th IAPD Congress that will take place in Maastricht in June 14 – 17, 2023 had a strong presence in our summit. The delegates expressed their interest in joining us for this important scientific event. We look forward to having you all with us in the beautiful country of the Netherlands.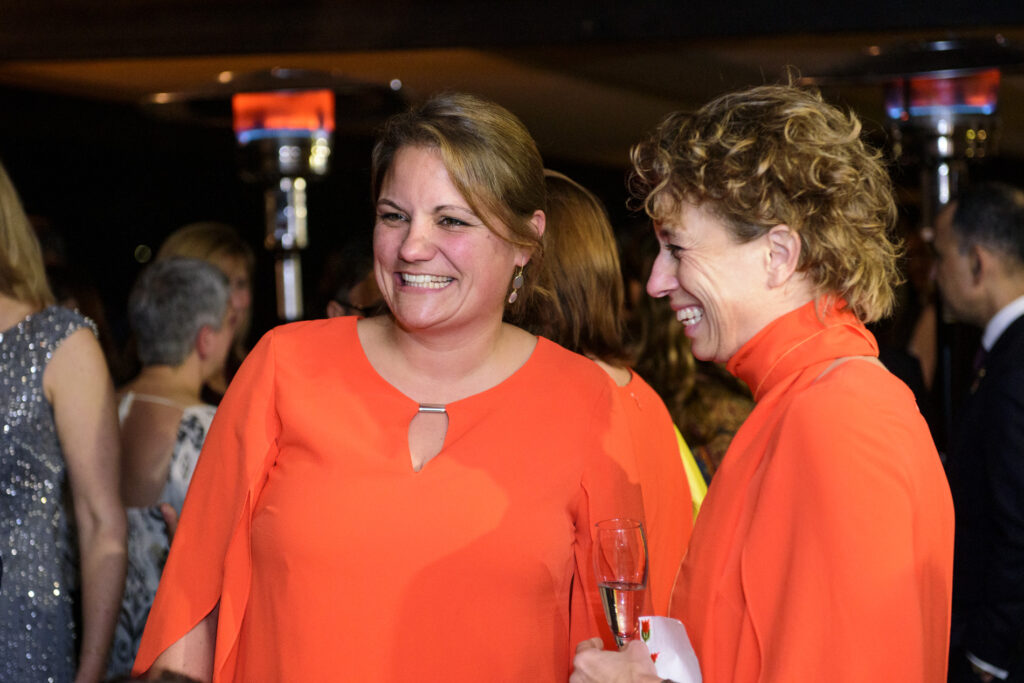 Abstract submission is still going strong! Did you submit yours yet? Don't miss your chance to actively participate in the congress, so visit our website and submit your abstract for consideration and inclusion in the program for an oral or poster presentation. 
 Abstract submision deadline: January 23, 2023. Submit your abstract 
 https://iapd2023.org/abstracts/
National Member Society | News
Submit Your Events to Feature on The IAPD Website
Did you know that National Member Society events can be seen on the IAPD's website? 
Click here, to access National-Member Society Events.
Publish your society's upcoming events on the IAPD website.
Please email all relevant graphics and information to [email protected] (Loraine Lugasi or Lesley Jennings).
43rd National ISPPD Conference Pedotaal 2022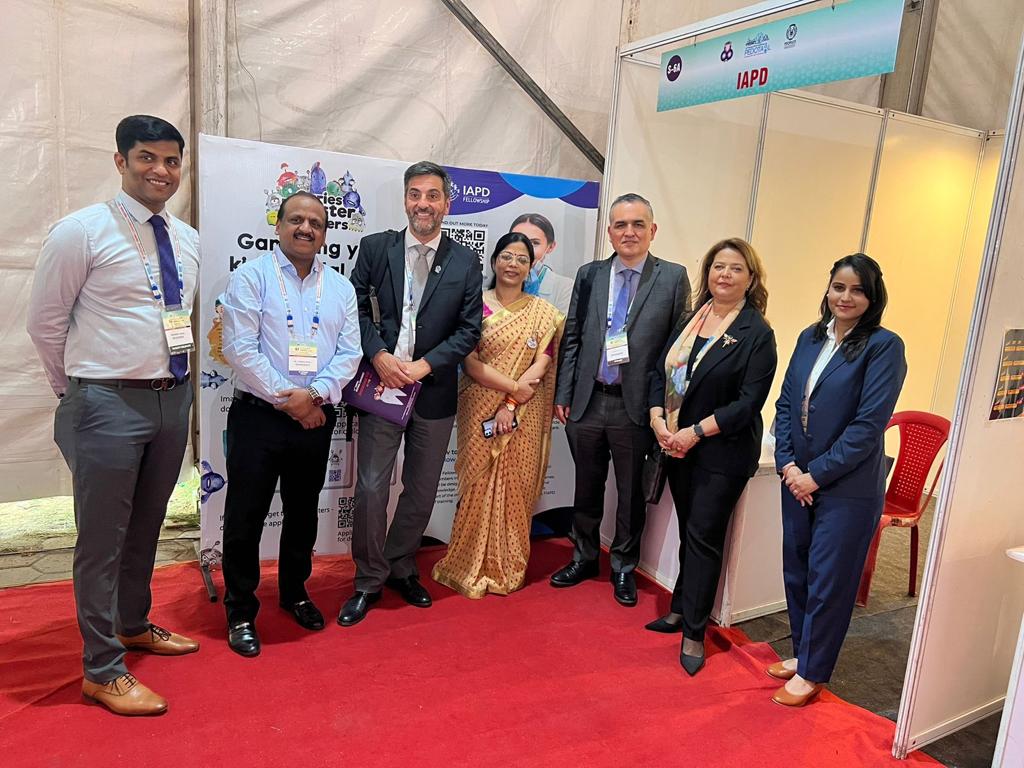 Ready for Upcoming IAPD Events?
IAPD Fellowship | Applications Close 31 March 2023
We are happy to announce that the applications for the IAPD fellowship are open.
IAPD Fellowship is an attestation of provider knowledge in paediatric dentistry and its application to provide quality clinical care.
All our members in good standing are eligible to participate.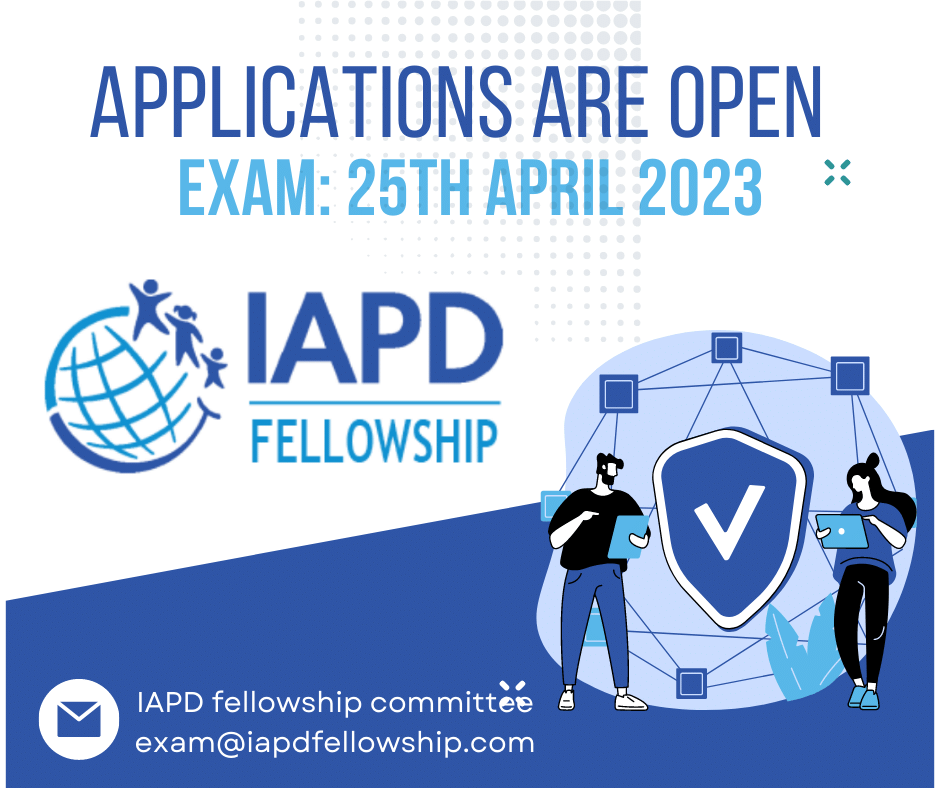 The format of the examination is:
1. 100 multiple-choice questions
2. Two-hour examination session
3. Understanding of scientific, biological and clinical principals.
4. The examination tests knowledge and applied knowledge.
5. The examination is in the form of multiple-choice questions (MCQs).
6. The examination is delivered only in English.
7. The examination is based on but not limited to the IAPD Foundational Articles and Consensus Recommendations developed by the IAPD Science Committee
https://iapdworld.org/publications/iapd-consensus-recommendations/
8. All questions require a single best answer.
Like this article? Help us spread the word!