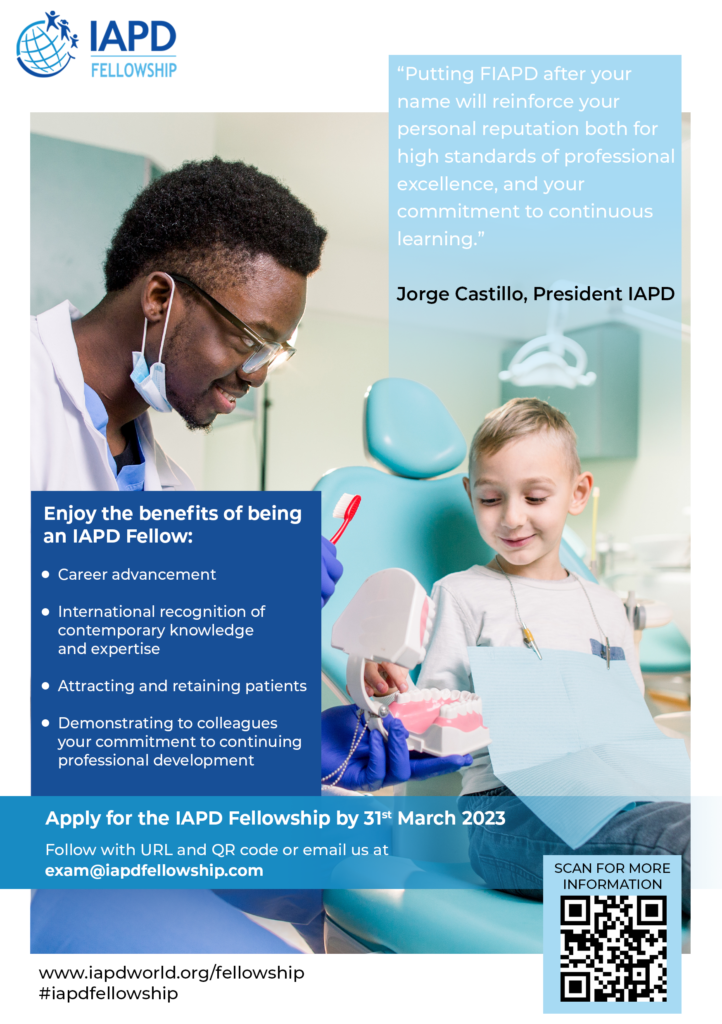 Time is running out to apply for the IAPD Fellowship, the deadline of 31 March 2023 is fast approaching!
The IAPD invites pioneers to become one of the first IAPD Fellows in 2023. This esteemed program is designed to promote excellence in paediatric dentistry while fostering international collaboration by demonstrating knowledge.
Preparation for the Fellowship is an exciting process. After obtaining a dental license and building practical experience, the applicant is expected to build a portfolio of 16 continuing credits over a period of 24 months by attending paediatric dentistry-related events. The final step of the Fellowship is the successful completion of the qualifying examination taking place on 25 April 2023.
For questions or support with your application: 
Email: [email protected] or Connect with us for one-on-one, 8-minute Zoom call now. 
If you need the certificate of attendance for the IAPD20 Virtual (2020) or the 21st congress of the IAPD (2021) re-issued to support your application, contact the IAPD Secretariat now at [email protected].

29th IAPD Congress - Register now!
June 14-17, 2023, Maastricht, The Netherlands
June The 29th Congress is around the corner. Don't wait till the last minute to register!
IAPD has an exciting programme planned. We are happy to announce the pre-congress speakers. See below their names:
Spotlight on IAPD Consensus Recommendations

This month we are highlighting the IAPD Consensus Recommendation on Minimal Invasive Dentistry. Minimal invasive dentistry focuses on caries arrest procedures rather than surgical intervention. The strategies for minimal invasive dentistry include: early caries detection and caries risk assessment, remineralization of demineralized enamel and dentin, optimal caries preventive measures, minimally invasive surgical interventions, and repair rather than replacement of restorations. Let's pause for a moment to draw attention to the second recommendation based on evidence in the document (you can read the complete IAPD Recommendation here): The application of silver diamine fluoride (SDF) has proven effective in stopping the progression of decay in cavitated caries lesions. The British Society of Paediatric Dentistry (BSPD), which is one of the 78 national member societies of the IAPD, has produced an excellent video on this topic, featuring the perspectives of the children whom we treat - the most significant source of information.
National-Member Societies Can Now Request Endorsed Copies of the IAPD Consensus Recommendations (2022)
IAPD offers to provide a customized edition with your association logo to those National Member Societies who would like to provide to their members an endorsed copy of the IAPD Consensus Recommendations.
We invite all our National Member Societies to request an endorsed copy of the IAPD Consensus Recommendations.
Should you request a copy, please complete this form and upload a high-resolution version of your society's logo to be added to the documents, we will send them back to you to add to your website as a resource.
In order to receive your endorsed copy, please note that your society needs to be in good standing, membership fees should be paid in full. Should you have any questions please contact the secretariat at [email protected]
These selected articles and recommendations should not be construed as standards of care or scope of practice; rather the information is intended to facilitate excellence of care for children globally.
Hungry for more information? Join IAPD Now
Over the years, we accumulated great resources on the minimal invasive dentistry, including the lectures in IAPD's Video Lecture Centre below:
Advances in Minimal Intervention Approaches for caries management in children. Are you current? (by Dr. Y. Crystal)

Why is "early caries detection" important in clinical dentistry? (by Dr. I. Espelid)

The Cutting Edge of Caries Detection and Diagnosis: Practitioner and Patient Perspectives (By Dr. C. Deery) 

Non-Invasive ECC Management (by Dr. P. Phantumvanit)

IAPD Caries Risk Assessment and Care Pathways (By Dr. N. Tinanoff)

Caries Risk Assessment: Can the Best Predictive Factor Step Forward? (By Dr. J Featherstone)

….And many more!
IAPD  members in good standing can access all the material in the Video Lecture Centre. Renew your membership or Join us now!
Calling all National Member Societies | Submit your reports for the IAPD annual Newsletter
This is your last chance to feature your society in the IAPD Annual Newsletter. Don't miss the opportunity to showcase your society!
Click here now to submit your report today. The final extension to submit the report online is Friday, 8 April 2022 (no further extension will be possible).
To see our 2022 Newsletter click here.
Note: Your National Society membership has to be current for the report to be in the Newsletter. We can help you to bring your dues up to date, contact us at the email below.
If you need any further information or assistance, please contact [email protected]
Upcoming IAPD National-Member Society Events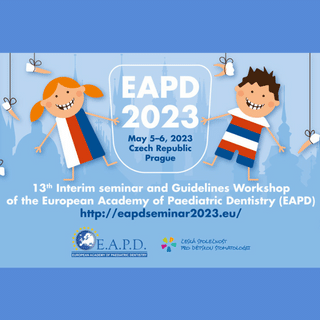 5 - 6 May 2023
European Academy of Paediatric Dentistry (EAPD) &
Czech Society of Paediatric Dentistry
Language: English
The main theme of this Interim Seminar will be 'Medical aspects in Paediatric Dentistry. Antibiotics, cancer survivors – fissure sealants'.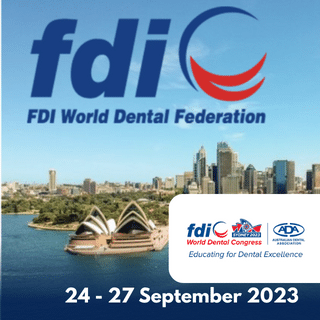 24 - 27 September 2023
FDI & Australian Dental Association
Language: English
The World Dental Congress (WDC) is a flagship event for FDI, strengthening ties and fostering collaboration within the global oral health community.
18-21 October 2023
Mexican Academy of Paediatric Dentistry
Language: English
Key Speakers: Dr John Featherstone (EUA), Dr Ahmed Shawky (EGYPT), Dr Yasmi O´Crystal (EUA), Dr Monty Duggal (INDIA-UK). Dr Paulo Nelson (BRAZIL) and Dr Sophie Doméjean (France)