Spotlight on the 28th Congress of the IAPD!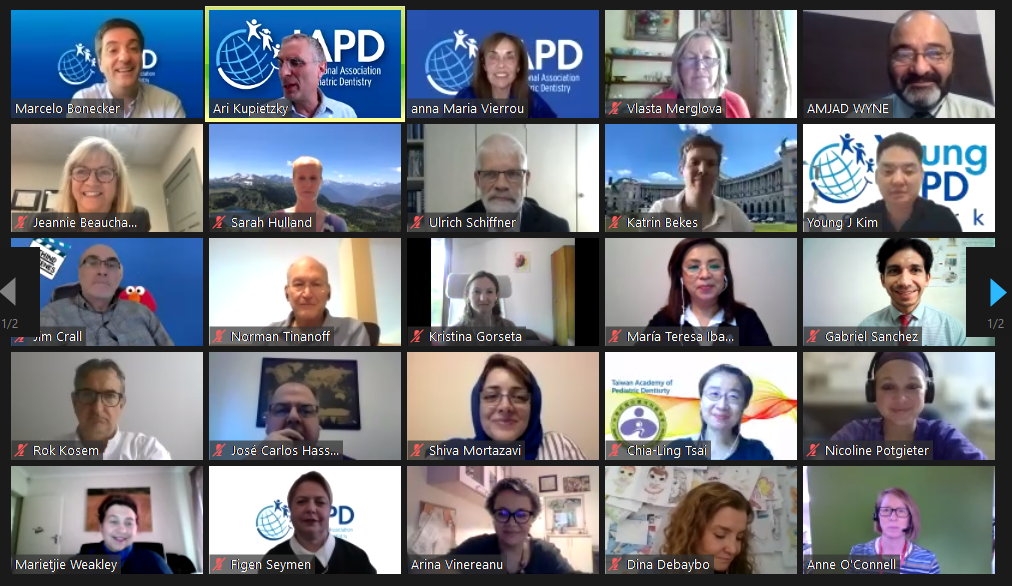 The 28th Congress of the IAPD was a great success: there were over 2,400 participants from over 100 countries who sent approximately 33,000 messages to one another on the event application. We received a staggering 975 posters from 68 different countries. Our lively paediatric dentistry community used every opportunity to meet virtually and close to 3,000 attendees participated in self-initiated virtual meet-ups (136 of them!).
Congratulations to the Award Winners
It is with great excitement that we recognize the winners of these prestigious awards.
The
winners
were announced at the Opening & Closing ceremonies of the 28th Congress of the IAPD.
6 Awards are presented at the biennial congress. These include the:
Thank You to Our Sponsors!
We would like to express our heartfelt thanks for your participation as Sponsors and Stakeholders during the 28th Congress of the IAPD and for the continued support for the contributions you make towards assisting us in realising our mission. It was a pleasure to have you at the Opening Ceremony and throughout the program (the Opening Ceremony was one of our most well-attended sessions at the entire event).
Welcome To The IAPD Family
The IAPD Board for 2021 - 2023
New National-Member Societies
On behalf of the IAPD president, Dr Jorge Castillo, and the Secretary-
General, Dr Ari Kupietzky, we would like to officially announce the approval of the
Bangladesh Society of Pediatric Dentistry (BSPD)
Sudanese Society of Pediatric Dentistry 
Nicaraguan Association of Paediatric Dentistry
Honduran Association of Paediatric Dentistry
Salvadoran Society of Children's Dentistry
Guatemalan Academic Association of Pediatric Dentistry
as National-Member Societies of the International Association of Paediatric Dentistry.